HOW TO REGISTER ACCOUNT AND USE THE COMPANY BACKLOG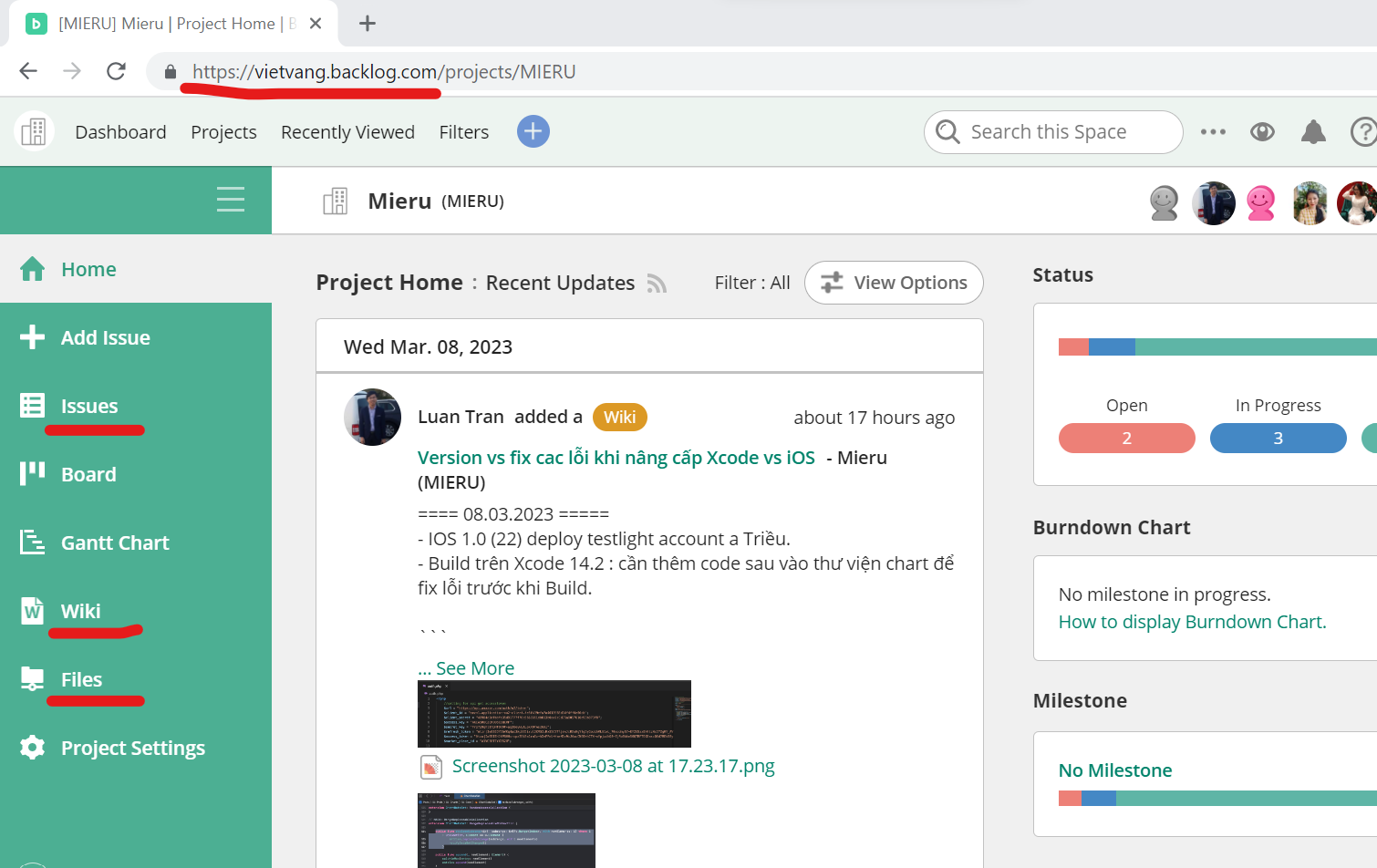 What is backlog?
Backlog and a web service help an organization manage online work, where members will need to register an account to login, and be authorized to the PROJECTs in that backlog to use.

Viet Vang Company uses a common backlog located at: https://vietvang.backlog.com
How to register an account and use
          2.1) Register an account, invite to join, confirm participation::
Members use email (company email) to create an account at: https://apps.nulab.com/signup

After creating an account, members notify the manager which email address they created the account with.

The manager will invite that employee to Projects that have been created in Viet Vang's backlog

The employee will check the email to confirm the participation link, and accordingly access to start participating.
          2.2) Basic backlog usage:  At each project in the backlog, basic members will use the following 3 functions.
Wiki:

is where project members save text information for future reference, for example: Real server information, test server information, project user account/password information. Experiences recorded in the project.
Issues:

This is where members write down existing problems in the project, or initial tasks that need to be resolved. Each issue at a time has one person in charge, and that person will be assigned to the "assignee" attribute in that issue.
Files:

This is where small files (less than a few MB) of the project are saved. If the file is large, save it on the google drive corresponding to that project, then share the link in this wiki, issue.
You can use the backlog (considered main) with an app on your mobile phone. Please go to Appstore or CH play to download and use.