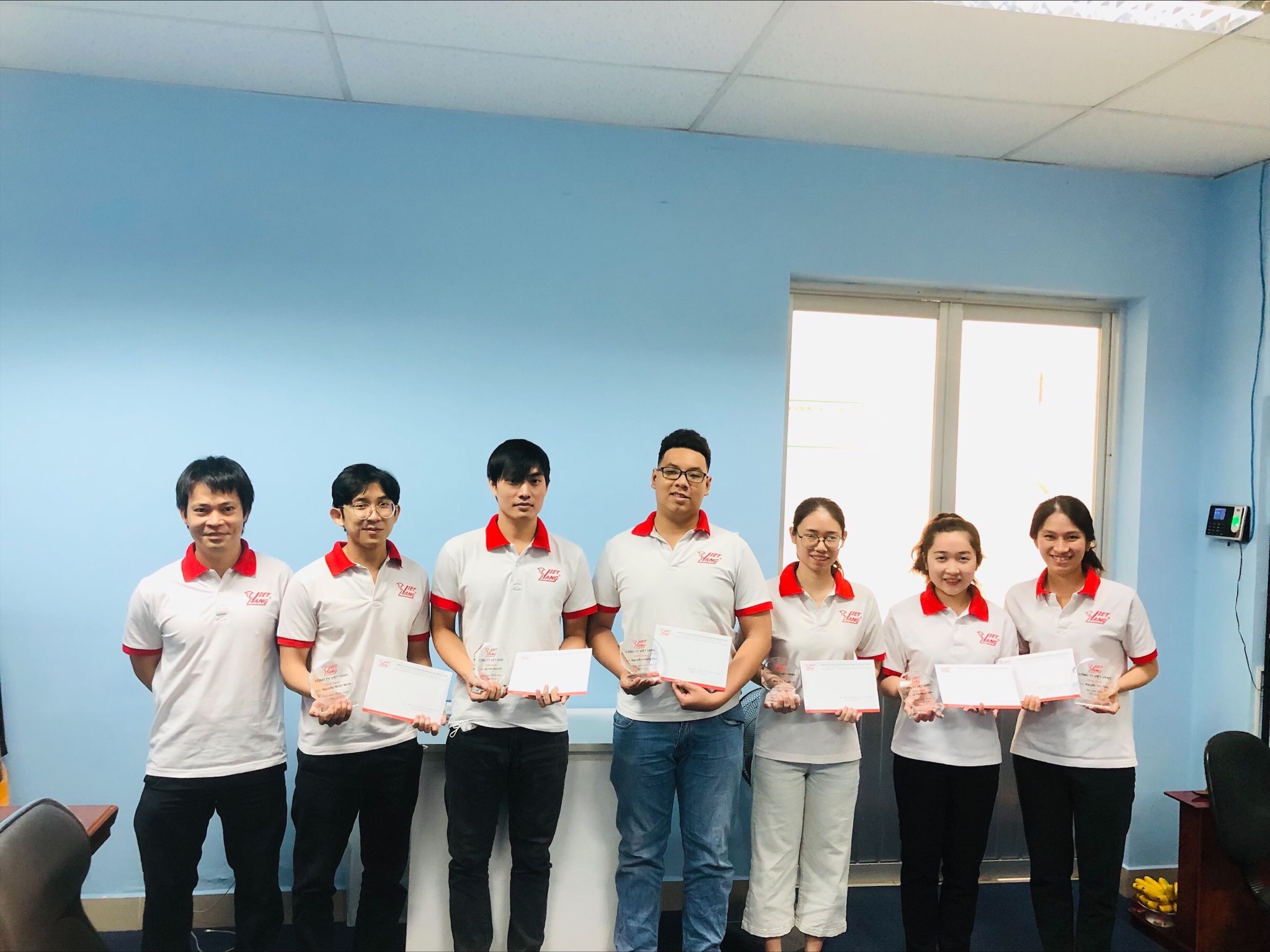 Director H.H.Trieu Presents Awards to Outstanding Employees in 2022
  On December 26, 2022, Viet Vang Company held an awards ceremony to commend and reward employees for their outstanding achievements in 2022.
    The Commendation Ceremony serves to acknowledge the contributions and express gratitude for the outstanding achievements that individuals have diligently accomplished, effectively fulfilling their assigned tasks in 2022. Furthermore, the ceremony also serves as motivation and fosters a spirit of work for all employees currently working and studying at the company.
Please extend our congratulations to the outstanding employees who have achieved excellent results in 2022. This includes those who come from the following departments:
Mr. Nguyen Hoang Duy – Web Engineer
Ms. Le Thi Ngoc Han – HR Staff
Ms. Nguyen Thu Thuy – Accounting Staff
Ms. Mai Thi Tuyet Vi – Bridge Engineer (Br-se)
Mr. Nguyen Nhat Minh – Web Engineer
Mr. Ha Hon Nguyen – Bridge Engineer (Br-se)
    Viet Vang Standard Management Solutions Consulting and Supply Joint Stock Company sincerely appreciates the efforts and dedication of our company's employees, as well as the support of our partners, in driving the continuous growth of our company.